Home & Garden is a business established to offer unique, modern and pan-African solutions to customers passionate about home improvement and real estate with a strong appreciation environmental sustainability.
Our vision is that of Home & Garden online and physical stores filled with a wide assortment of quality home and workplace improvement products at the most affordable prices with trained associates giving the best customer service in the industry. We emphasize human value in our vision, not only with our skilled employees, but the value-added customer service necessary to achieve an excellent retail experience for our customers. We promise each day to enhance and support our clients, employees, business partners, community and environment.
Vision
In the next five years, Home & Garden shall provide customer-valued solutions with the best prices, quality products and services to make our business the first choice for quality, competitive, safe and sustainable home improvement.
Mission
Home & Garden provides quality home and workplace improvement inventory acquired from highly reputable sources, to aid our clients in achieving the best outcomes of their projects.
Values
Quality
Excellency
Innovation
Integrity
Sustainability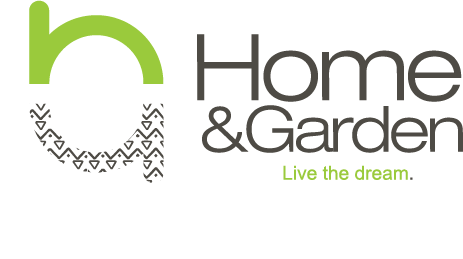 Services
Products & Services
Home and workplace enhancement essentials
decorations, unique luxury collections, home and office products and furniture pieces, etc.
Boards
from melamine board to medium-density fiberboard (MDF), chipboard, oriented strand board, plywood and veneered board, our products are ideal as raw material for home kitchen designs, business display fittings designs, lounge designs, bathroom designs, furniture, renovations, cladding, and more.
Bathroom fittings
basins, tubs, mixers, shower heads, tiles, toilet seat, boards, bathroom essentials, etc.
Gardening and landscaping
unique plants, gardening inputs, tools, equipment, furniture, etc.
Projects
project logistics and supply chain support to contractors, artisans (carpenters, plumbers, tilers, painters, builders, gardeners and landscapers). This division uses cutting edge technology to design client requests, fittings and product simulations in 3D. In addition, the unit develops business proposals and tendering documents for major projects in corporate, civic and government related organisations.
Home deliveries and shipping
deliveries are done in Zimbabwe and shipping in large quantities is done to selected Southern African countries through sister companies, Tsoka and Beyond Borders Logistics respectively.

Musha Essentials offers all good, classy, stylish and pan-African solutions to customers passionate about modern personal and home improvement products.
The Essentials shop features some of the most popular and beloved eco-friendly brands as well as the best up-and-coming brands in the space. We do the homework for you so that you can focus on your most productive goals.
Our goal is to seek out every opportunity to transform lives by building an inclusive, healthier, sustainable future for all people in the continent of Africa. When everyone has access to the best essential solutions, our communities thrive. That is why we are committed to improving access to essential, everyday and home improvement products. We are passionate about bridging the valuable, affordable essential products gap in our communities.
Personal hygiene and image enhancement essentials
• Health-intimate washes, soaps, eco friendly brands
• Luxury beauty-makeup, skincare, hair, fragerances
• Toiletories-shampoo, conditioners, hair and scalp treament, hair styling tools
• Lingerie-women and man
• Selected clothing apparel-women and man
Home and workplace enhancement essentials
• Kitchen-knives, cutlery sets, cutting boards, bowls, measuring spoons & cups, cookware, utensils
• Dining room-centerpieces, table mats, table clothes, napkins, dinnerware, serving platters, glassware, silverware, trays, bowls, serving utensils, dining room decor, rugs
• Lounge-selected furniture pieces, living room and wall decor, rugs, carpets, throw pillows, coffee table books, decor accents, blanket or throw,
• Bedroom-matress pads, bed sheets, pillow cases, comforter covers, decorative throw pillows, rugs, storage
• Bathroom-hand soaps, hand towels, shower and curtain liners, bath mats, toiletries, toilet brushes, trash bins, storage baskets, laundry baskets, cleaning supplies
• unique luxury collections,
• Office products- selected furniture pieces, office and wall decor, rugs, carpets, coffee table books, decor accents